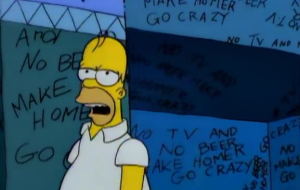 No spare time and No Wing Chun make me something, something… go crazy… but do not mind if I do [paraphrasing]
Mageia.Org
Welcome to a new report of my contributions to Mageia.
As you can perceive by intuition it was difficult to properly maintain my packages and to develop the Mana Tools during the first two months of this year but, I managed to do something you can find  useful 😉
NEW PACKAGES – CAULDRON
mono-3.12.0  o/
monodevelop-5.7.0.660  o/
mageia-doc-5.2
Introducing mono during a version freeze was somehow risky but we were providing the aged version 3.4.0 and that could have been difficult to maintain. Moreover I required it for libyui-bindings as the upstream accepted my pull-request enabling mono-bidings for libyui o/
MAINTENANCE – CAULDRON
qyoto-4.14.3 (as it was broken by the introduction of mono-3.12.0)
gnome-do (as it was broken by the introduction of mono-3.12.0)
UIABSTRACTION4MCC – ADMINPANEL
A huge work has been done rewriting drakfirewall as a manatool but I managed to complete the porting, to test it and to ship it with Mageia 5 🙂
This task involved mainly two steps:
port libDrakX/network/shorewall to modern perl and making it part of the AdminPanel framework
rewrite drakfirewall using Moose, libyui and the AdminPanel framework.
http://gitweb.mageia.org/software/adminpanel
Mageia 5 has been delayed to round all the edges and we are working to build a reliable version as for every release.
See you next month and enjoy Mageia 5 🙂