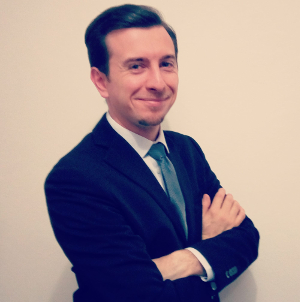 I'm Health and Safety Professional Area Master @ PosteItaliane S.p.A. strongly result-and-quality-oriented, part of the Business Support Team based in Milan (NW Area,  Lombardy).
At PosteItaliane I've been leading the NW Area Sales Analyst Team for the last ~8 years, taking care of the huge process that starts with the acquiring of sales data from our systems and that ends by providing useful insights to the management.

In October 2022 I opted out from that position to start a new challenge joining the Business Support Team for the NW Area (Lombardia, Piemonte, Liguria and Valle d'Aosta).
I insanely apply myself to boost the entire process by leveraging bleeding-edge technology, by adopting agile techniques and by enhancing the relationship with other Teams inside the company.
Before PosteItaliane, I was employed by small IT companies based in Lombardy and Tuscany on the position of Full Stack Developer. My mission was to build and deploy software solutions ranging from low-level log parser to complex web apps using a wide set of technologies.
I thrive in rapidly growing, innovative organizations, I'm passionate about technology and providing the best experience to my internal customers and to the management.
In my spare time I'm also focused on putting my passions and skills to good use by supporting organizations and projects I really care about whether it's giving some time to the Mageia Project as package maintainer or supporting local organizations with their initiatives involving digital divide and human/digital rights to create greater cultural awareness.
Specialities:
+ Data Mining, Data Warehousing and Data Analysis
+ Process Improvement
+ Project Management
+ Software Development
+ Office Automation
+ Unix System Administration
Details @ linkedin
Some of my Free/Software Repositories
@ bitbucket / https://bitbucket.org/_pmat_/
@ github / https://github.com/xquiet
Some of my projects
@ yaflight – Cross Platform launcher for the FlightGear Simulator
You can contact me through: linkedin, xquiet@liberachat