Archivio mensile:Febbraio 2013
As for the past years, I attended FOSDEM 2013 in Brussels (Belgium, Europe) with the only exception that this year I had the opportunity to also contribute to Mageia, staying at the booth and talking to the people. It was very nice to meet people commonly known only by their nick names on IRC 😉
It was also a good occasion to talk about many interesting topics and to attend the general assembly of the Mageia project.
I had also the opportunity to meet the LibreOffice guys at their booth as like many other people belonging to other extremely interesting FOSS projects 😉
FOSDEM remains a great event and its HUGE success [cit. https://fosdem.org/2013/] is the final confirmation.
I've to say thanks especially to someone:
my mother that accompanied me this year hoping to better understand Free Software and also to visit Bruxelles and its museums/monuments: she stayed at the ULB with the Mageia staff almost all the time and she helped us at the booth during the general assembly 😉
Chris, Maarten, Marja, Oliver and Remco for their great kindness and hospitality
Wolfgang who helped me with a Broadcom releated issue
All the Mageia contributors!
Below you can find some shots I took during the 2 days event.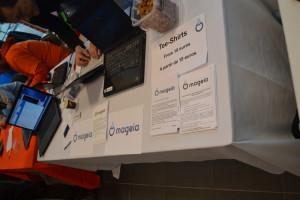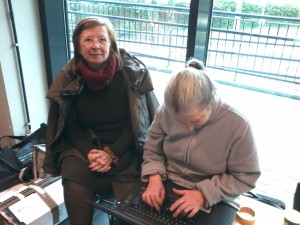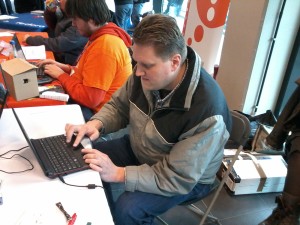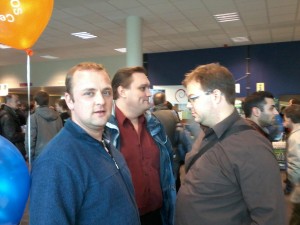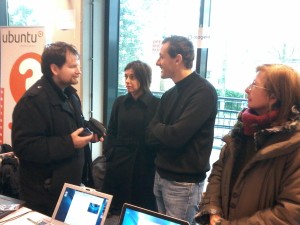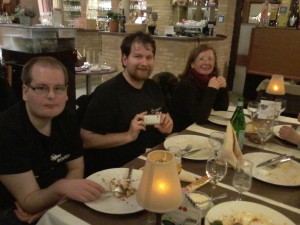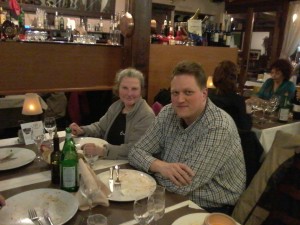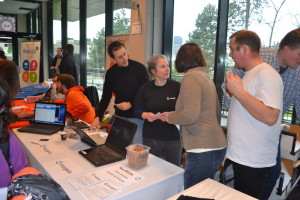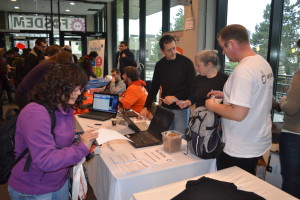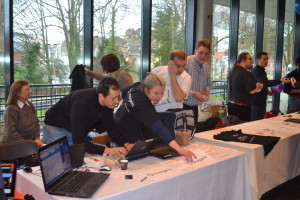 Mageia.Org
It was another extremely busy month. I wrote part of my thesis and I worked on other projects but, I found the time to maintain a few packages, to add a new one and to work on rpmdragora.
MaINTAINED PACKAGES in CAULDRON
merkaartor
razorqt-power (https://bugs.mageia.org/show_bug.cgi?id=8602)
qlipper (https://bugs.mageia.org/show_bug.cgi?id=8593)
task-razorqt (arora replaced by qupzilla)
NEW UPDATES in CAULDRON
josm
gpscorrelate
merkaartor
qlipper (https://bugs.mageia.org/show_bug.cgi?id=8593)
screengrab
curtain
geis
grail
trojita
libtorrent-rasterbar (freeze-push request)
NEW PACKAGES in CAULDRON
UiAbstraction4mcc (aka AdminPanel)
Some improvement brought to the Privileges module that is now able to use sudo, pam and polkit as backends to let AdminPanel acquire the necessary privileges.
A lot of work has been done on rpmdragora (a rpmdrake port to yui). I'm working to make rpmdragora more gui-indipendent thanks to the yui library. rpmdrake currently uses GTK causing a lot of gtk stuff to be necessarily installed even on a qt-based installation of Mageia.
This is a huge task and it often requires a lot of code rewrite, but I already achieved some good result (see below).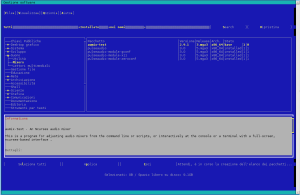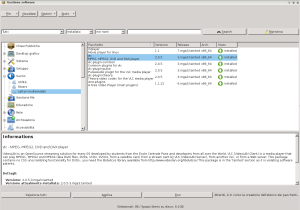 Thanks
See you next month for a new summary of my activities 😉