Following my previous post, I'm still updating my custom packages for my CentOS 6 installation. I added screenfetch to my small collection 🙂
QBittorrent version 3.0.0 introduces some new features and few bugfixes as you can read from its changelog.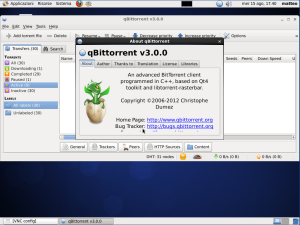 Screenfetch is a niece piece of free software that I'm maintaining for Mageia so, why not package it for CentOS? 😉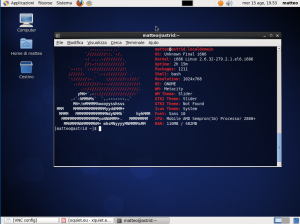 Very nice the Red Hat ascii logo 🙂
If you already have my repository enabled you will reach new versions as upgrades, otherwise you should enable it following the procedure described here.